This is a pretty old manga...it started runing before I was even born...Kinda scary?
Anyway this is a sports manga. I know sports?! But it is one of the BEST MANGAS EVER! The art isn't so bad, and you start to fall for the characters and their per1sonalities. It may be about sports but there are lots of moments that are just so freaking funny. I was reading all 31 volumes again, I pretty much suck and don't really like sports, but I've read this manga at least 3 times...yes...this is my 3rd or 4th time. Don't really remember...my mom says I will leave my kid at the park oneday...
Slam Dunk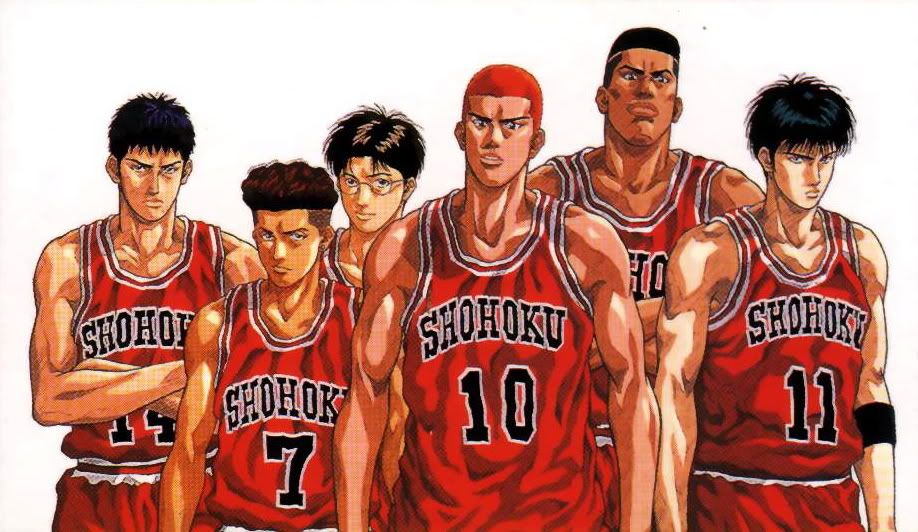 From MangaTraders:


Sakuragi Hanamichi is a junior high punk used to getting into fights and being rejected by girls (rejected by 50 girls in junior high). But, upon entering high school, he meets the girl of his dreams, Haruko Akagi. He will do anything in order to win her heart, including joining the school basketball team that is aiming to conquer the nation, lead by Haruko's brother. However, Haruko is secretly in love with the rookie basketball star Rukawa, so Sakuragi decides to beat him no matter what happens. The problem is that Sakuragi has never played basketball before. Through the process of learning basketball, Sakuragi not only works towards Haruko but also falls in love with the sport.